This booklet provides information on breast changes, tests used to find changes, understanding test results, and follow-up tests. Charts of breast conditions and follow-up care are provided. Resources for more information and a dictionary of cancer terms are included.
Click HERE for the Booklet (PDF)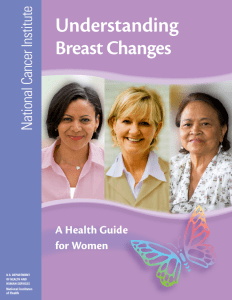 Brochure Provided Courtesy of the U.S. Department of Health & Human Services | National Institutes of Health
Talk with your doctor and nurse about the information in this booklet. They may suggest
that you read certain sections or follow specific tips. Because radiation therapy affects
people in different ways, they may also tell you that some of the information in this booklet
does not apply to you.