Referring Physicians

---
Thank you for referring to Mid Florida Cancer Centers!                           
When healthcare providers refer patients to Mid Florida Cancer Centers, we know they come to us for our specialist expertise, cutting-edge technology and compassion. For 30 years we have provided central Florida with the latest diagnostic and treatment options available with board certified hematologists and oncologists.
We believe in the power of 'we' and are committed to providing both you and your patients the collaborative, transparent and personalized care experience you deserve. Your trust in us, and our commitment to ongoing communication with you, allows us to work together to ensure your patients receive the best care possible.
Our fully comprehensive centers offer a wide range of services to allow a better experience for the patient, including…
Hematology Services
Oncology Services
PET/CT Imaging
Immunotherapy
Chemotherapy & Infusions
Onsite Laboratory
Onsite Pharmacy
Financial Counseling & Assistance
High Technology Radiation Therapy with the RapidArc by Varian Medical systems, offering 3D-CRT, IMRT, IGRT, and HDR Brachytherapy
Our team of referral coordinators is here to help!
Referrals can either be faxed to 386-774-1314 or by calling our main scheduling line at (386) 774-1223 ext 405.
---
Tour Our Centers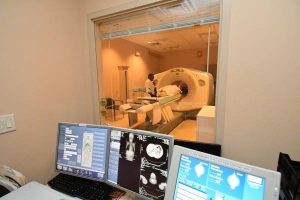 At Mid Florida Cancer Centers, we pride ourselves on working closely with physicians that refer their patients to our facilities. Physicians who refer their patients to us do so with confidence knowing that each patient will receive individual attention and state-of-the-art treatment in a comfortable and calming setting.
We would love to have you meet our exceptional team during a tour of one of our 4 beautiful centers. At our comprehensive cancer centers, you'll have the opportunity to
view our imaging and radiation machines, chemotherapy lounge, onsite pharmacy, and custom designed patient care suites.
To schedule a tour please reach out to Marketing Director, Amanda Wachter, at (386) 232-8920 or awachter@mfhoc.com.
Schedule a Call or Visit with a Provider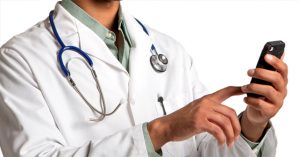 Providing patients with the best care requires collaboration with the entire care team – including the referring physician.
Considering the rapid evolution of oncology/hematology, and the vast variations in techniques and outcomes at different facilities, sometimes physicians are more comfortable referring to us after they have had the opportunity to talk with one of our physicians. We understand, and we are here for you.
To schedule a call or visit with one of our physicians please reach out to Marketing Director, Amanda Wachter, at (386) 232-8920 or awachter@mfhoc.com.