Mid Florida Cancer Centers is pleased to announce that Dr. Alan Forbes has been recognized by FL Top Docs as one of the top physicians in the state of Florida. This recognition comes after a thorough vetting process by a board of independent & experienced medical professionals.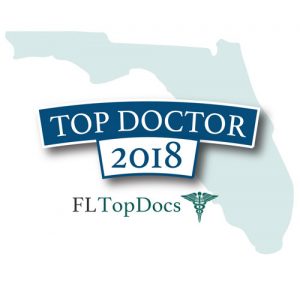 Dr. Alan Forbes is a board certified Radiation Oncologist based out of our Oviedo office.
Always a leader in innovation, Dr. Forbes offers the most advanced treatments possible, including intensity modulated radiation therapy (IMRT) with RapidArc, Stereotactic body
radiation therapy (SBRT), High dose rate brachytherapy and radioisotope administration.
Education & Accomplishments
• Residency, Radiation Oncology Harvard Center for Radiation Therapy in Boston, MA
• Internship , Medical Roger Williams Medical Center at Brown University in Providence, RI
• Graduate University of Miami School of Medicine Miami, FL
• Ph.D, Applied Nuclear Physics from the Massachusetts Institute of Technology in Cambridge, MA
• Published in numerous clinical journals
FL Top Docs Proudly Presents September 2018 Approved Providers